Ireland has several hundred agencies set up by Government departments to do various things. These range from the slightly inscrutable, for example the 'Bookmakers Appeal Committee', to whom your appeals on losing a bet should definitely not be directed, to the instantly recognizable, such as RTE or the National Museum. These bodies, sometimes dismissively known as quangos, make up a sizeable part of the Irish State, as of other modern states. They spend a lot of money, most of which comes from taxpayers and the public, and provide many services.
They have different roles, and very different ways of working, but all are ultimately governed by a board, each of whose members is, individually, responsible for seeing that the work of the agency is done properly, honestly, and efficiently. The members are appointed in different ways. A few, e.g. EPA and HSE, have entirely executive boards, made of senior managers from the agency. Some, e.g. the Central Bank, and the Public Appointments Service (PAS), have mixed boards with both executives and non-executives. Most have entirely non-executive boards, made up of people from outside the agency in question. Of the non-executives, some are appointed, or nominated by other bodies, but most are appointed directly by the relevant minister.
Appointments
Until late last year there was no formal process for appointment. Ministers could, and did, appoint anyone they chose to these roles, regardless of their competence, experience or suitability. (It's only fair to add that it's not so different in the private sector, as a review of the evidence to the Banking Inquiry will reveal.) This informal approach led to several problems.
There was no obvious way to find people to serve. Some Minsters have a lot of boards to fill. Health has 47, Transport, Tourism & Sport has 29, Justice & Equality has 19, and Education & Skills has 18 each. It's hard to find enough useful people.
The temptation to pull a political stroke was always there. There were a few unfortunates,  notably the luckless John McNulty  who got caught in the middle of this. Good people appointed might feel on the defensive – 'you were only appointed because you know so and so', or 'you're a member of such and such', which was unfair. Most of the non-executives I've met are conscientious and work to the best of their ability.
It was difficult to balance a board. Effective boards need a mix of people with different skills, and different perspectives. The mix needed depends on what the agency does, but will almost always include financial and legal skills, and managerial experience. Under the old system, this was done by the chair writing to their minister. This was slow, and the results could be unpredictable.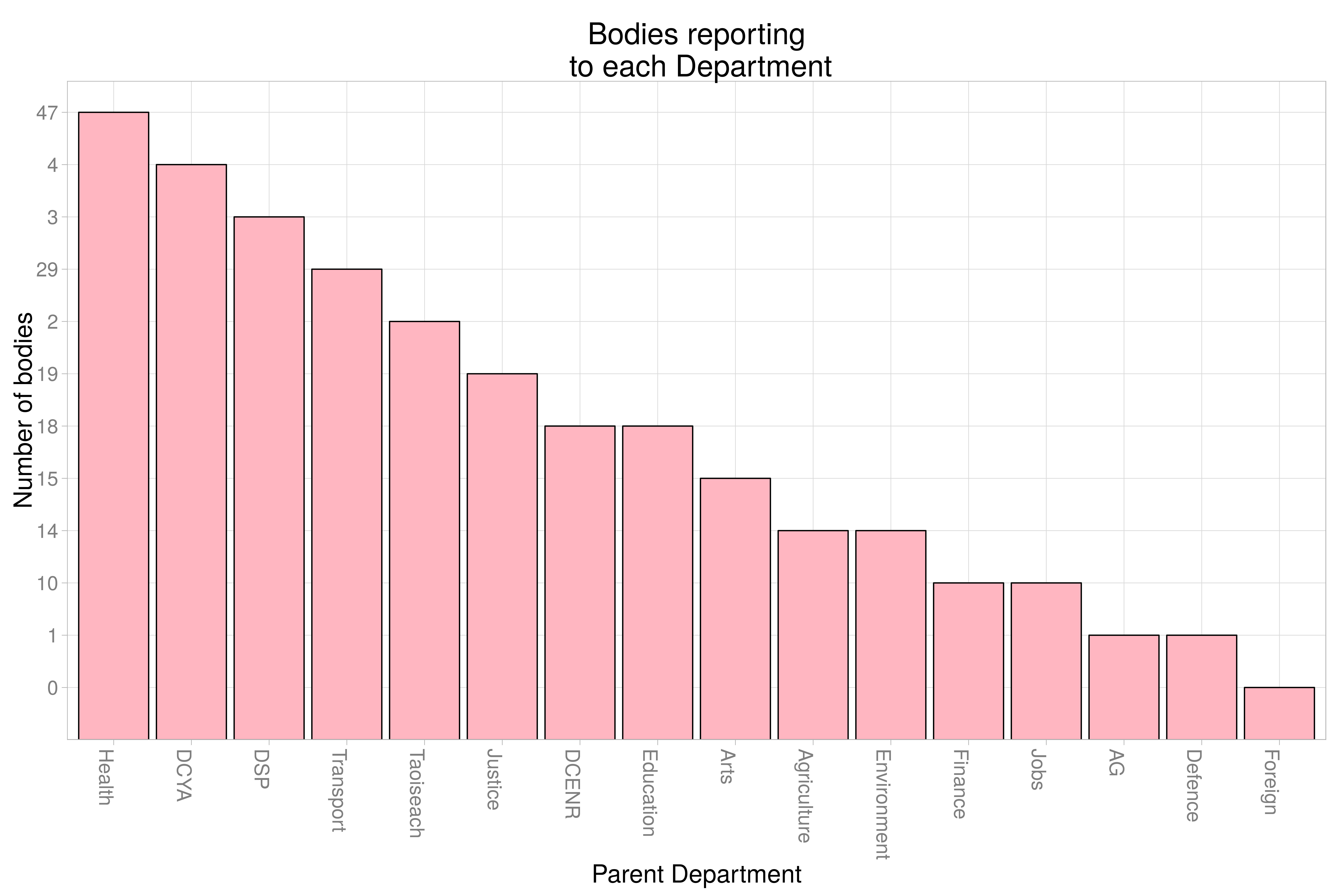 Despite all these problems, the old system sort of worked. It worked because people with substantial experience were willing to give their time, skills and energy. Still, not many people thought 'sort of working' was good enough.
A new sheriff – the PAS rides into town
Things changed, a lot, last November. The PAS now takes the lead in finding candidates. There's a new website (http://stateboards.ie/) where all vacancies must be advertised. Crucially, with each vacancy, there's a job description, drawn up by the chair, explaining what skills and experience are needed. There's a simple on-line application process. All the applications are reviewed by a panel, and suitable people are recommended to the minister.
How is it working? I've now gone through both processes, as a board member, and a board chair, and the contrast is striking. The old process was an (unexpected) phone call from an advisor, or a parliamentary assistant, asking me would I agree to be nominated. I had to decide, very quickly, if I had the ability to do the job, and the time to give to it. Fortunately my employers, DCU, have been very supportive.
The new process is slower, and more involved, with a short online application form, a cv, and sometimes an interview. I found it went quite smoothly, for a new way of doing business. On my board, the IBTS, it gave us a wider pool of candidates, including people who might never have thought of applying before. It's also more transparent, more accountable, and much more defensible than the old way.
As well as the PAS, all proposed new board chairs are now interviewed, in public, by an Oireachtas committee. I had to prepare a brief for them on the IBTS, on the challenges facing it, and on what I planned to do about them as chair. I was questioned by the members, and they made a recommendation to the Minister. This was challenging, but I think, very worthwhile.
Under most of the statutes, the minister still has to appoint the board members, and, in most cases, the chair. However, any minister brave enough to ignore the PAS, and an Oireachtas committee would need to justify their decision publicly.
I think the new system is a small change, but one that will have big, and long-lasting effects. For the first time, people like me, who are responsible for spending very large sums of taxpayers' money, and for delivering significant services, are chosen through a proper appointments process. This makes us more accountable. If anyone feels that I, or any other board member is unsuitable, then at least they can review how we came to be appointed. This ought to deter the useless, but well-connected, from putting their names forward.
Full disclosure – I'm a member of the Higher Education Authority, and the Health Insurance Authority, and have just been reappointed as chair of the Irish Blood Transfusion Service.